In order to setup business in Dubai now days is not any issue. This is all due to newly launched Virtual Company License in Dubai which gives an opportunity to foreign investors to do business in Dubai without their physical presence as reported by Khaleej Times. It is an initiative taken by the government of Dubai by keeping in mind Expo 2020 which is hardly a less than a year now on wards and to regulate the e-commerce activity and to make the market more suitable for the business commodity. Is it sounding interesting? Yes, then go further and check out our post in detail.
Reason for choosing Dubai only the Virtual License:
Many questions are rising after the news since last week that why they have chosen Dubai so, being the busiest Emirates among all seven Dubai is the hub for the investors in last two decades. You can start your business without the resident of UAE and just need to register your virtual company and to manage your virtual company license under the Dubai Virtual Commercial City program is the first step to be taken by the investor.
Understanding What is a Virtual Company License?
This license will give an opportunity to worldwide investor to run the business in Dubai and this means their all activities related to work will be legal and the submission of documents, signing the contracts, signatures everything will be digital and in accordance to highest international standards.
Highlighting the benefits of Virtual Commercial License:
Dubai has opened the door to many new opportunities and played a vital role in building a string and reliable economy in the region. Dubai has always been keen in taking innovative steps and giving their best efforts to facilitate their businessmen. It will make the costs low, an online access to your company, you can keep an eye on new openings, markets, customers and investment opportunities, it will reduce the burden of start up and you can excel fast in the market.
Which industries can get this license?
This is a joint initiative taken by the DIFC (Dubai International Financial Centre), GDRFA (General Directorate of Residency and Foreigners' Affairs), Dubai Economy, Supreme legislation Committee and Smart Dubai to focus on three main industries which are as follow:
Technology industries
Creative industries
Services industries
The freelancers and the businesses can get benefit from above mentioned fields. Computer programming and related to their activities and consultation such as Software Design, Electronic Chip Programming, Web Design and other networking services (https://gulfnews.com/business/explained-how-can-i-get-a-dubai-virtual-commercial-license-1.1569919811737) Creative industries cater fashion design, jewelry design, interior and garden design, painters, calligraphers and product design. Next is the service sector related to printing and advertising such as typesetting, books binding, greeting cards and activities associated with them!
Eligible countries:
On their website www.vccdubai.ae you can check eligible and non-eligible countries for the license. Pakistan, India, Saudia Arabia, China, Russia, South Africa, North America, Brazil, Argentina, Nigeria are some of the eligible countries mentioned on the list. According to the map line Sri Lanka, Thailand, Oman, Egypt, Yemen, Algeria is non-eligible countries.
To get further detail about the terms and conditions you can visit above mentioned website and get your business setup today. If you are looking to do business in free zone must read about benefits of starting a free zone company in UAE
Everybody's main goal is to achieve a best career or profession in life. Some of them prefer employments jobs and some need to begin their business to accomplish their own particular objectives. So, if you are planning to start your own business then setting up a business in Dubai Freezone is the perfect business choices.
Dubai Freezones explain your situation about utilizing the chance of business in Dubai's company with an ownership that is 100%.
What actually is a Freezone

Free Zones are geographic regions inside a nation where products, administrations and items might be exchanged without interference of strict customs policy. Most of the companies in Freezones are simply taxed or even completely discharged to support economic movement.
Free Zones in the UAE were proposed as universal business center points for organizations leading business outside the UAE, since they are not authorized to work inside. A large portion of the free zone companies  were engaged with import and re-trade, now most companies lead business inside the UAE and GCC through nearby wholesalers.
The Jebel Ali freezone the main Free zone in the nation has made the standard for controls and motivating forces. Its fast development has additionally given an effective financial motivation to alternate Emirates.
Benefits of company formation in Dubai
There are a lot of benefits of business setup in Dubai Freezone like pay tax exempt, no corporate tax and a full ownership of foreign company. Following are the benefits:
Full foreign ownership
Sleeping partner or local sponsor not needed for business setup
Ownership of local bank account
Protection of activities
International business commitment
No corporate duty for a long time and renewable for an extra 50 years
Simple enrollment methods, permits for work and Visas
Wrap up your business on your own responsibility.
The best advantage of starting your business in a freezone is that you have prepared access to the information, ability and teamwork chances of other associated tasks in the zone.
Dubai Freezone Visa Benefits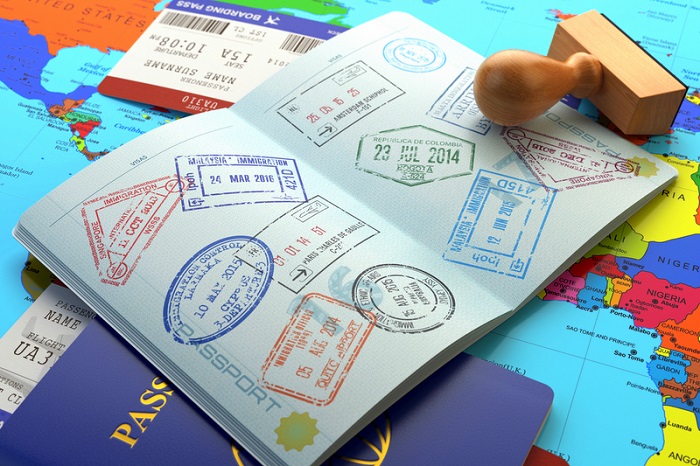 Once your business is running smoothly and as the entrepreneur you have your own visa set up then it's quite simple to get further residence visa and for your family as well. You should be a current UAE occupant to be a sponsor. Also your earning must be at least the minimum salary required by every emirate.
The validity of visa is maximum 1 to 3 years. Although the process is clear comprised of four phases, permit for entry, status adjustment, a medical test, after that visa stamping and Emirate ID registration. It's better to take guidance from an expert before all these process so that you can meet all the entry criteria easily.
Free Trade Zones (FTZs) are unique financial zones with the target of offering concessions on tax and advantages to expatriate investors on custom duties.
Background
The United Arab Emirates (UAE) is recognized as the "Emirates". Arranged on the Arabian Peninsula, the UAE is exceptionally prominent with outsiders as expatriates makes up 84% of the whole populace. Their political framework is a government.
In 1971 Dubai got connected with UAE when the British powers gone from the Middle East. Dubai was the first that joined the Emirates.
LLC – Limited Liability is the well-known business in UAE. A Limited Liability Company can be shaped by at least 2 and a greatest of 50 investors. The investor's liability is restricted to their shares in the capital. Many types on activities can be carried in a company except banking, insurance and money investment.
Over the previous decade, Dubai has developed as one of the best business goals on the planet and pulls in millions in LLC Company Formation in Dubai.
The requirement for LLC – Limited Liability Company is an Emirati local sponsor or an associate with 51% share in the organization and the 49% share is of the expatriate. After every single lawful strategy is done, these both partners will make agreement in the court that he has no inclusion in the organization/company.
LLC Company Formation Requirements in Dubai

The capital prerequisite law was scratched off on 10th of August 2009; a Limited Liability Company can be enlisted exclusive of Auditor Certificate and Bank Deposit Certificate. This makes the LLC company formation in Dubai easy for the expatriates.
Setup Procedures
Prefer a suitable location for your LLC company formation.
Pick proper legitimate structure of the business.
Decide on the name and the exercises engaged with your application.
Gather and offer the expected report to get the permit from Deportment of Economic Development of UAE
Search out office/Virtual Office/Warehouse/Land for the organization arrangement activities
Get endorsements from significant administrative and Government experts.
Handling visas, work cards and other authoritative reports.
Benefits
Tax Free:  Each UAE organization appreciates total tax exempt benefits. Though, U.S. citizens and anybody subject to worldwide tax assessment must report all wage to their duty specialists.
Shareholders: The minimum of two shareholders are allowed to from an LLC company.
Limited Liability:  The liabilities of shareholder's are restricted to their unpaid capital speculation.
No Least Capital: No least capital required.
Manager: One manager as a minimum is required to frame a LLC.
Profits for Foreigners: Non natives/Foreigners can only claim 49% of LLC but through the sponsor 100% profits can be accomplished.
LLC Company Formations in Dubai Freezones

It is substantially less demanding nowadays to acquire a permit to work with the few Free Zones  all over the UAE, yet the raise in the costs of visa is 8 times higher over the recent  12 years  like have the Trade License yearly charges.
As we know Freezone are the main centre of business for foreigners and life becomes much simpler for the foreign investor and gives outstanding services.
Types of Sponsors
The least complex type of Sponsor or Service Agent for the most part just signs your application archives for the Trade License, or to the Departments of Labor or Immigration.
The more costly one will help you get the permission for the documents that are stuck in any departments. Even it will help in negotiating for rent and opening an account in the bank.
Different kinds of Sponsors- the one with associated families or rich families or with high positions in the government will be the most costly as only their names will help you get the clearances, yet they won't run with you to meet up to take care of an issue.


In its pursuit to promote foreign investments the Emirati government has allocated these areas where foreigners will be able to acquire hundred percent ownership of business if they choose to invest in the UAE. The government has shown intent and willingness to help interested investors through the immigration process and getting their business up and running. Having a business in one of these zones means that not only will you have a business in one of the fastest growing regions in the world, but assistance of the government in getting you up to speed. Currently there are a total of 45 of such free zones spread across UAE, most of which are located inside Dubai and Abu Dhabi. Ras Al Khaimah, Sharjah and Fujairah also have a few of these free zones.
Advantages Of Owning A Business In Free Zones
The Emirati government has tried to ensure turbulent free transfer of funds and has decided to incur no charges on the investment brought in by foreigners. The easy long term lease has significantly reduced the initial cost of setting up a business in these zones compared to other areas in the country. Made specially to help foreign investors, tax exemptions combined with leniency in labor and property laws means that it is much easier to acquire land and hire workers if your company is situated in one of these zones.
Choosing The Best Free Zone
Choosing the appropriate free zone is perhaps the most crucial choice that you have to make in order to set up a business in UAE. Governed by separate regulation authorities, the concessions offered vary from zone to zone. The choice boils down to your sector of investment. The target is to have specialized zones and boost economic growth by promoting activities in sectors where the country has not yet reached its true potential or areas essential for raising the quality of life of citizens. Another aim is to help UAE become more technologically advanced and hence future proof. For instance the following free zones are dedicated to a particular industry and serve specific purposes.


Dubai Auto Zone
This zone is specifically set up to promote growth in the automotive industry in the UAE and is a joint venture of the government with the EZW, JAFZA and National Industries Park group.
Dubai Health Care City
To provide better health care to its citizens, this specialized zone is to attract foreign doctors to practice their profession in the UAE. Not only that, corporations are welcomed to set up health care facilities in the UAE. In order for individual to practice in these free zones they need to appear for a Professional Licenses Examination administered by Dubai Health Care City.
Dubai International Academic City
In order to provide top notch higher education, the plan was hatched for the Dubai International Academic City. Currently the zone hosts around 25 internationally acclaimed universities. You can invest in this zone as a shareholder.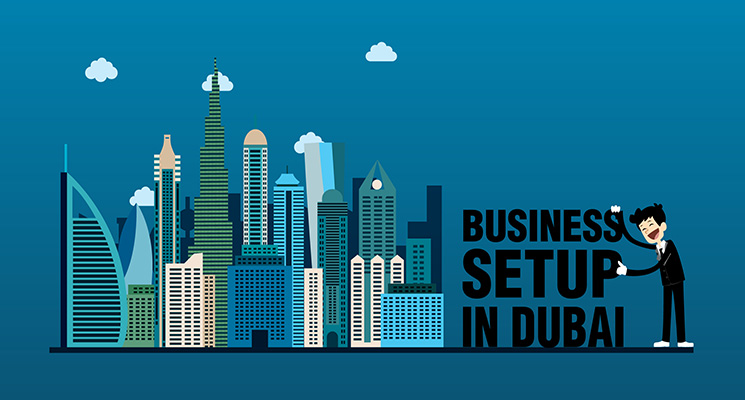 Dubai's Position as a Free Zone
Being one of the most fast developing states in the world, Dubai is becoming an attraction to not only many tourists around the world, but also to many businesses. Dubai has a number of free zones, or free economic zones where one can easily operate businesses with fewer regulations. So if you are looking for a guide on how to set up a business in Dubai, you have come to the right forum!
1) Deciding on Your Business/License type
Before any formal step, you should carefully decide what sort of business will you be focusing on. Dubai offers three types of business licenses: commercial, professional and industrial. You will have to see which category best suits your business type. You can choose from the list of activities provided by the Department of Economic Development (DED) by checking their website.
2) What sort of Ownership do you want?
Dubai offers both 100% ownership of businesses as well as sponsored ownerships. If you plan on setting up a business in a free zone, then you can have full ownership of your business. However, if your business is not in the free zones then you will need a sponsorship support from a local Emirati who will own your business with you. Make sure you check all the regulations of each free zone before deciding on the structure of your company: sole proprietorship etc.
3) Coming up With a Name
Every business needs a catchy and a unique name to differentiate it with other similar companies or businesses. Not only does the name play an important role in attracting consumers and putting an impression on them but being in Dubai, you also need to impress the DED enough to approve your license! Yes, that is correct. You need to come up with a suitable name which gives the DED an idea about what your business does. You can apply for this by submitting a standard application form to the DED and wait for the trade name certificate.
4) Collecting Your Initial Approval Certificate
So if you are lucky and successful enough with the above mentioned steps, the DED will give you an initial approval certificate after which you can start the paperwork for the license and go to the General Directorate of Residential and Foreign Affairs for a further approval, if you're a non national.
5) Preparing Memorandum of Association
Now that you have the certificate you should decide on the minimum capital in the Memorandum of Association. You also need to make with this sponsor, if you are getting one. You should attach your license application and other required legal documents with it and submit it to the DED. These steps may require some fees. The next step would be to wait. It takes some days for the license to be approved.
6) Deciding a Location
In the meantime, come up with a suitable location for your business and look for the premises. Try to make a list of suitable premises weighing their costs and benefits with each other. In free zones, you will get assistance to look for a place along with help in setting up amenities.
7) Collecting Your License
After completing all the formalities and the requirements, you may get your license. However, you need to pay the associated fees. Once this is done you can start with your business!
8) Starting Things up
Now that you have your license, you may employ people (if need any) and begin your work! However, do keep in mind that some legal forms may require you to hire a manager before registration. So, keep a check on that. Moreover, we would advise you to hire a registration agent who will help out with the long and tedious process since the beginning. Having an expertise at hand can help because opening a business in Dubai may not be as easy as it may seem. Good Luck!
The different types of companies available in United Arab Emirates are as follows:
LIMITED LIABILITY COMPANY(LLC):
Local & International Trade allowed
Office required
Visa provided
51% shareholding held by local U.A.E. national except for professional licenses, where 100% shareholding is allowed
FREE ZONE COMPANY:
International Trade is allowed and local U.A.E. trade is possible only through a local distributor
Office or Virtual Office required
Visa provided
100 % Foreign shareholding allowed and no local sponsor required
OFFSHORE COMPANY:
Only International Trade allowed
No office required
No Visa provided
100% Foreign shareholding allowed and no local sponsor required